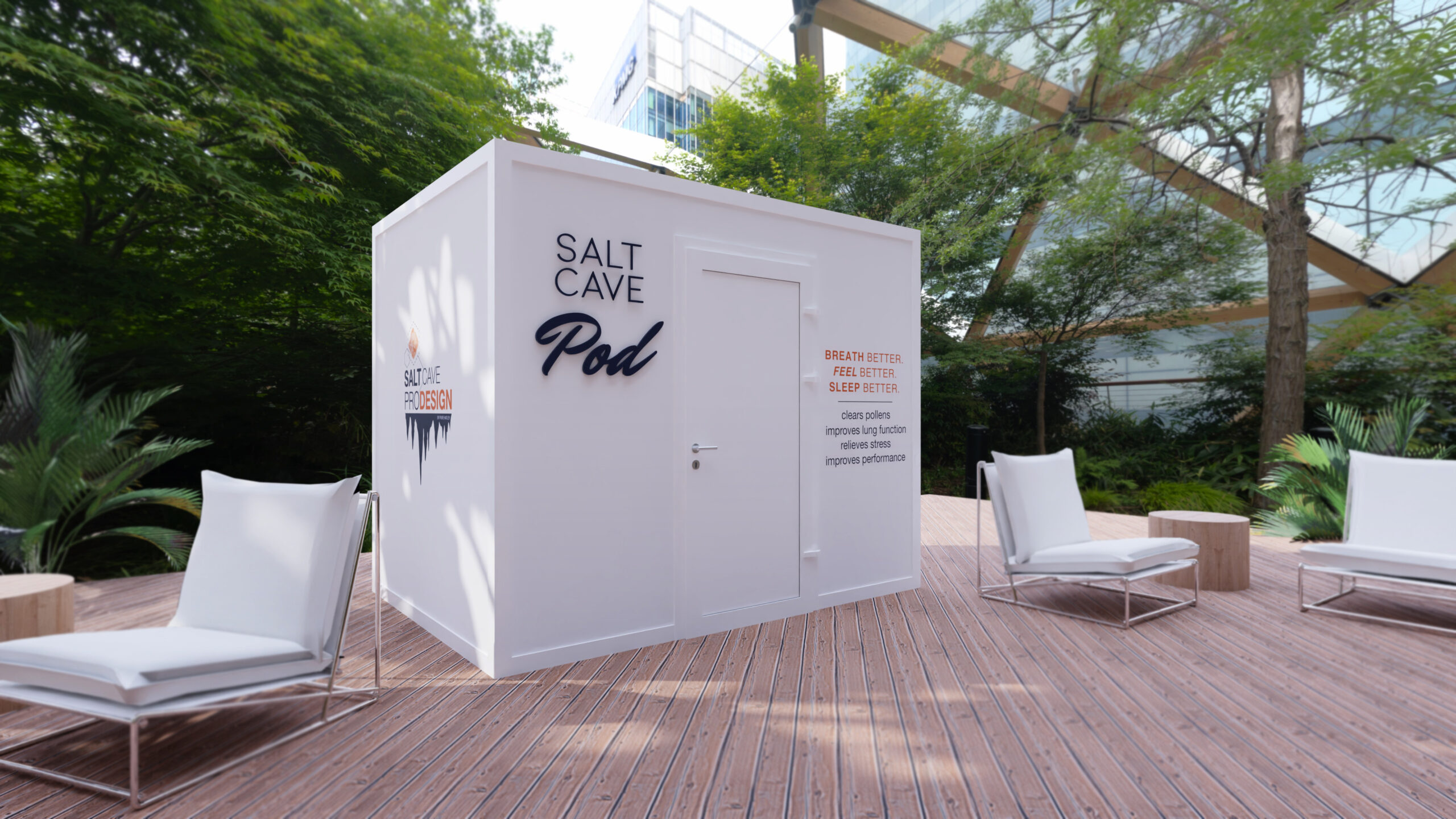 Introducing the worlds first mobile Salt Cave Pod
Salt Cave Pro Design – a pioneer in salt cave construction in the United States, with its first-ever salt cave built in Texas, now brings you the world's first Salt Cave Pod to homes and businesses!
The Salt Cave Pod idea was born during the worldwide pandemic. The virus that has attacked the upper respiratory system and caused an absolute worldwide shutdown did not allow us to keep our salt cave spa open leaving our clients without access to one of the oldest, created by nature, antibacterial, saturated withminerals, micro elements, and negative ions inhalation therapy inside the salt cave.
We designed our 65 sqft Salt Cave Pod to comfortably seat up to four people and it includes all necessities to recreate healing salt cave microclimate so you can enjoy this environment in the comfort of your home or business.
Salt Cave Pod includes our famous graduation tower, illuminated salt walls, salt floor, star ceiling, wooden bench, and can be equipped in portable AC and speakers.
WHAT MAKES SALT CAVE POD SO UNIQUE?
Its compact size & affordable price
Easily transportable
Insulated for any weather (hot or cold)
Offers full build-in RV electrical system
Salt Cave Pod is an ideal piece for a wellness area at your residence (can be permanently placed in the garden, or next to the swimming pool) as well as it can be a great marketing piece for your business(our Salt Cave Pod can be easily transported to trade shows, convention centers, malls or shopping centers).